Details
BJF Forex Latency Arbitrage MT4 EA Software - Conception
BJF Forex Latency Arbitrage Software compares quotes between slow broker and our free feed from Live FIX API Lmax (100 updates/sec) and two more free fast feeders. When arbitrage situation appears, Arbitrage EA immediately opens order on slow broker only. Forex Arbitrage Software has users friendly interface.
We provide free lifetime support and free updates. Our tech support will help you to install and adjust 1-leg arbitrage mt4 ea on your VPS.
You can trade on MT4 brokers and FIX API brokers as well and several (we do not have any limitatios) accounts in the same time.
Video About BJF Forex Latency Arbitrage Software
How to use MT4 Arbitrage EA
Latency Arbitrage Real Account Monitoring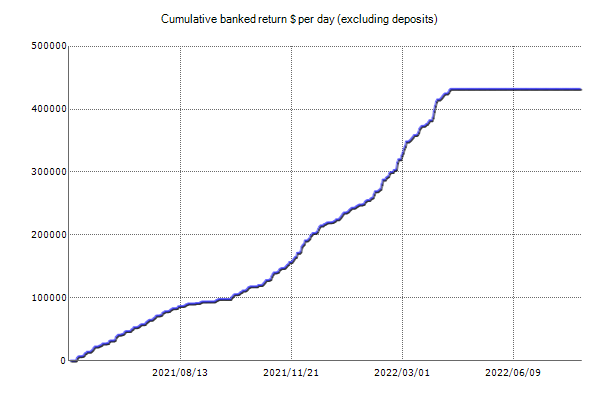 Real Account Monitoring: Deposit $10,000 / Withdrawal: $35,000
Live Account Monitoring
Arbitrage EA: Live Account Monitoring
Arbitrage EA: Live Account Monitoring
Live Accounts Stats on the accounts of our customers (Click on image to view full stats)
Statement from Live Account 1
Statement from Live Account 2
Statement from Live Account 3
Live Account Statement 4
Statement from Live Account 5
MT4 Snapshots
Bloomberg Video About Latency Arbitrage